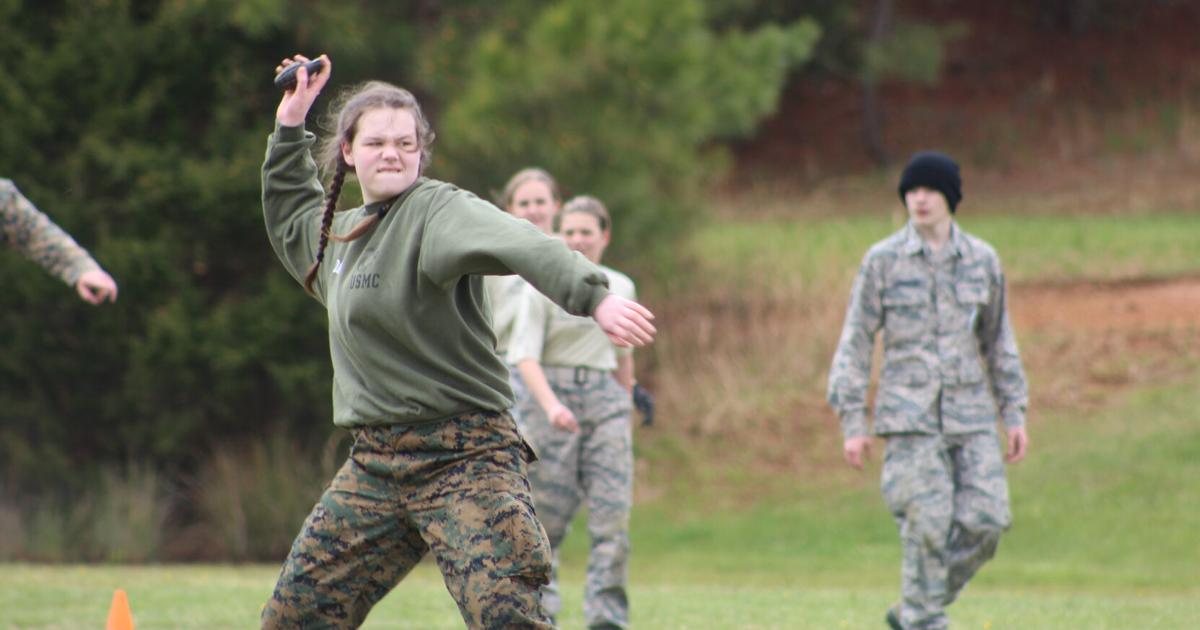 Daniel Boone High School's Marine Corps Junior Reserve Officers Training Corps cadets have been busy.
On April 23, Daniel Boone cadets competed alongside 9 different faculties at West Ridge High School within the Ferguson Bulldog Raider Challenge. The bodily health competitors was created in honor of Dylan Ferguson, a junior ROTC cadet from Sullivan County who was killed in 2015.
Cadets competed in 9 areas, together with a log toss, a 2.5-mile ruck march, tug-of-war, a one-mile run, four-man push-ups, four-man sit-ups, pullups, plank, and an 800-yard baton race. The Boone cadets completed in first place within the competitors total.
The cadets additionally lately hosted and competed of their second annual Leatherneck Challenge.
The Leatherneck Challenge makes use of the identical strikes because the Marine Corps Combat Fitness check, which assessments Marine Corps cadets on their health for battle.
Cadets competed in three parts of the competitors, which embrace motion to contact, which required cadets to execute a timed run in full fight utilities for half of a mile; the ammunition can carry, which required cadets to carry a 30-pound ammunition can overhead from shoulder peak as many occasions as they'll in two minutes; and the maneuver underneath fireplace, which consisted of a 400-yard number of battle-related challenges together with high and low crawls, sprints, ammunition can carry, simulated grenade throw, agility run and dragging and carrying simulated casualties.
The competitors was judged by native recruiters from the Army, Navy, Air Force, Marine Corps and National Guard.
The Boone cadets additionally lately spent a while up within the air.
Cadets got the chance to take off from Tri Cities Airport in a Cessna 4-seater aircraft alongside retired pilot Bill Powley.
Cadets traveled roughly 25 miles whereas studying about primary aviation and navigation.
https://www.johnsoncitypress.com/news/local-news/daniel-boone-high-school-mcjrotc-cadets-compete-in-fitness-competitions/article_779fef9a-c7d5-11ec-b66d-e7c630f5b436.html