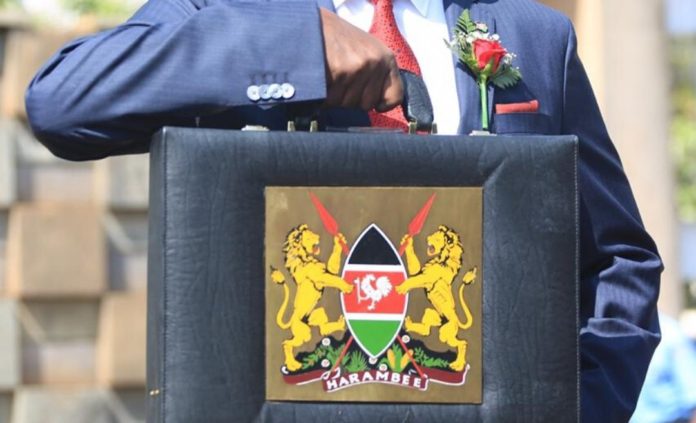 The authorities of Kenya has allotted Sh 46.8billion to meals and vitamin within the finances. National Treasury CS Ukur Yatani proposed the allocation and mentioned it'll assist programmes underneath the sector.
Out of this, Sh4.2 billion will go to the National Agricultural and Rural Inclusivity Project; Sh1.7 billion  for the Kenya Cereal Enhancement Programme; Sh1,9 billion has been proposed for the Emergency Locusts responses; Sh1.5 billion for the National Value Chain Support Programme; Sh1.1 billion for the Agricultural Sector Development Support Programme; Sh1.5 billion for the Small scale Irrigation and Value Addition Project and SH690 million for Food Security and Crop Diversification Project.
He mentioned the Government will additional put aside Sh2.7 billion for fertilizer subsidy to cushion farmers in opposition to the excessive price of fertiliser for the planting season. This is along with the Sh3 billion allotted not too long ago from the 2021/2022 supplementary finances.
Food safety
"To safeguard meals safety within the nation, the Government has allotted Sh3 billion to subsidize farmers through the present planting season. We suggest to additional allocate Sh2.7 billion within the FY 2022/2023 to cushion farmers whereas sustaining meals manufacturing," he mentioned.
He mentioned with a view to maximize the advantages from money crops, the Governemnt will allocate Sh212.1 million for modernization of cooperative cotton ginneries and an extra Sh250.4 million for the cotton trade revitalization.
On livestock manufacturing enchancment, the CS proposed Sh500 million for fireplace illness holding floor in Lamu; Sh1.7 billion for the Kenya Livestock Come Revitalization Programme and Sh121 million for Livestock Production underneath the Big Four initiative.
He additionally proposed an allocation of Sh1.9 billion for the aquaculture enterprise improvement undertaking; Sh2.8 billion for the Kenya Marine Fisheries and Socioeconomic Development Project: Sh1.3 billion for exploitation of residing assets underneath the Blue Economy; Sh1 billion for building of fish processing plant in Lamu; Sh270 million for Coastal Fisheries Infrastructure Development; Sh210 million for rehabilitation of fish touchdown websites in Lake Victoria.
To enhance agricultural productiveness and improve resilience to local weather change dangers in focused smallholder farming and pastoral communities in Kenya, the CS put aside Sh147 million for Climate Smart Agricultural Productivity Project; Sh850 million to drought resilience and Sh178 million in direction of ending drought emergencies in Kenya as well as.
He proposed an allocation of Sh421 million for the Livestock and Crop Insurance Scheme to scale back the vulnerability of Kenyan farmers to illness and pure disasters. Other proposed allocations embody Sh90 million for revitalization of cotton trade, Sh300 million for fall military worm mitigation; Sh200 million for institution of liquid nitrogen plant, Sh200 million in direction of the embryo switch undertaking and Sh250 million for building and refurbishment of the Leather Science Institute.
https://farmersreviewafrica.com/kenya-allocates-sh-46-8bn-to-food-and-nutrition/